K9 Conditioning, Confidence & Games
We are very excited to announce the addition of K9 Conditioning, Confidence and Games Classes.
Introduction and Senior classes for dogs over 8 years of age.
Excellent physical and mental stimulation while increasing confidence in a fun, food-motivated environment for all dogs.
Dogs with previous health conditions will require a medical release form signed by their veterinarian.
The skills taught can be applied at home with or without equipment.
Contact the Center for dates and times.
Pictured below: Goldie (2nd runner up 2018 National Obedience Championship participating in class). Pictured right: Nelson (rescue with behavioral issues who benefits from class)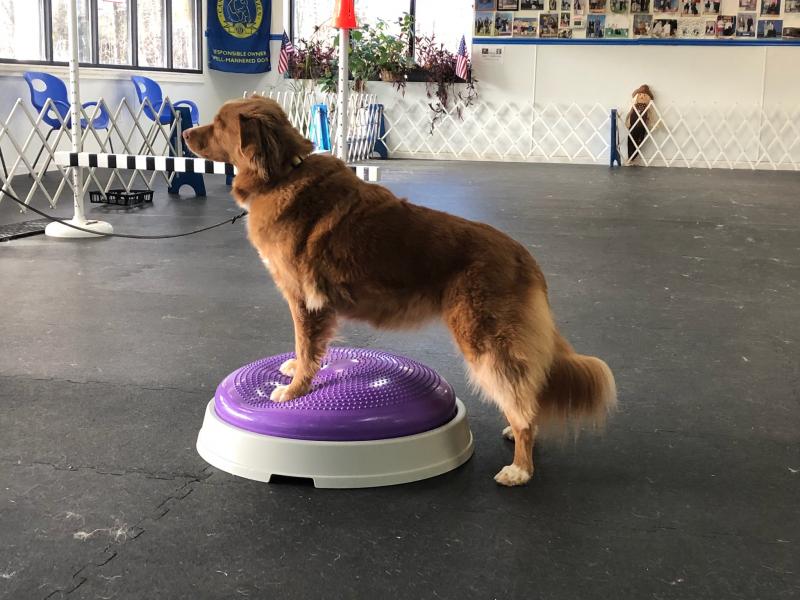 Classes Available for You and Your Dog