Could YOUR dog do K9 Nosework? Yes!
K9 Scent Work is the newer detection-style sport. It is designed for the person who wants to help their dog explore the environment in a new and exciting way. Dogs have an amazing sense of smell and a natural desire to hunt. Scent Work classes will focus on teaching you how to encourage and develop your dogs natural abilities by using their desire to hunt and their love of toys, food and exercise. Find out just how good their nose really is by utilizing the most prominent sense: the sense of smell. We will teach you to read and follow your dogs' mannerisms as they use their nose and hunt drive to locate a targeted odor. Dogs love this sport as sniffing is something they were born to do.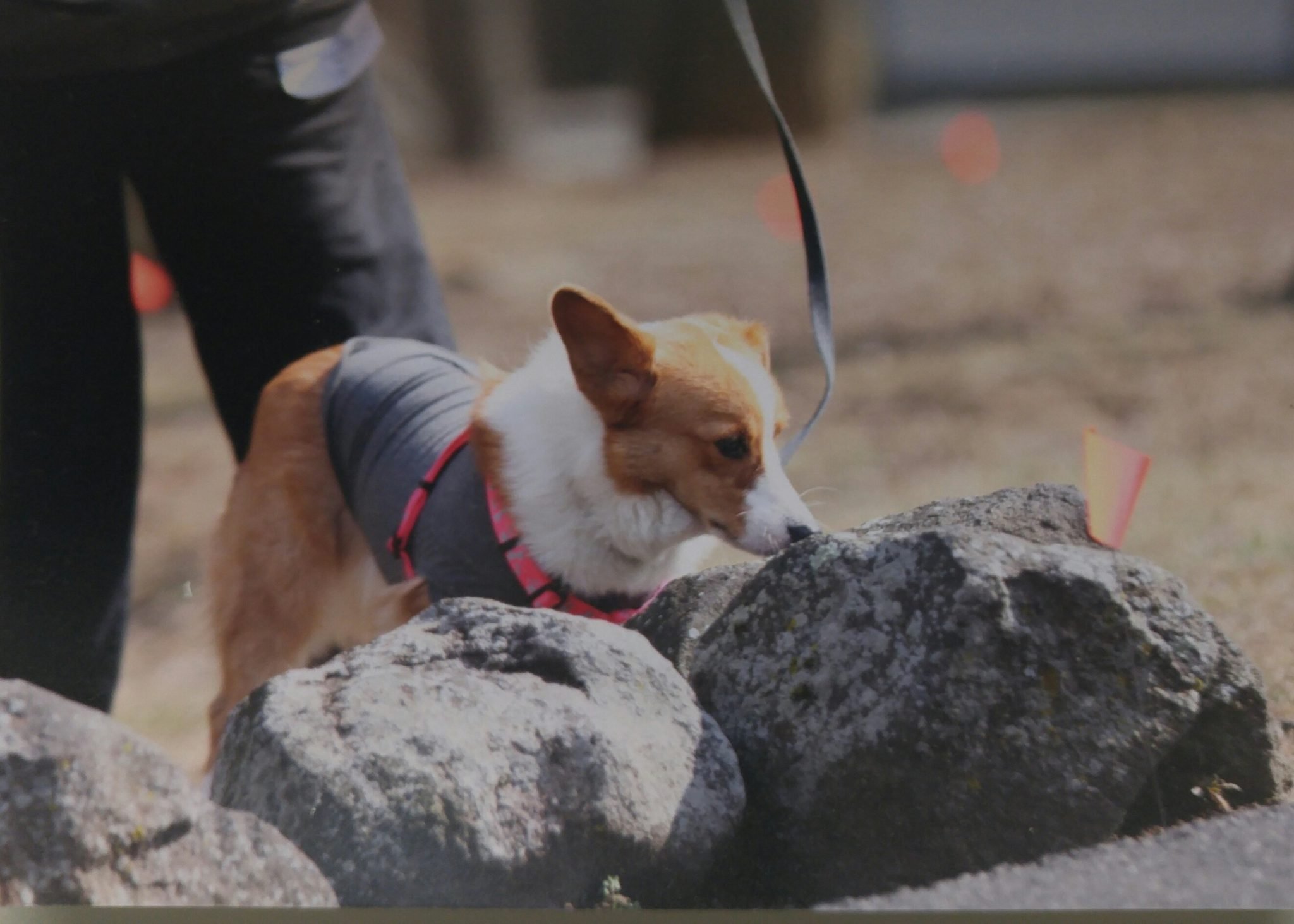 Jax completing Nosework 2
Dogs do not need any previous training to participate!
Owners should bring to class the following:
6 ft to 20 ft lead – no chain leads – retractable leads are permissible only during searches. No dangling items on leash or collar that might distract your dog.
Really high-value smelly treats or toys (if not food motivated). Sometimes usual food rewards for other activities are not high enough in value for Scent Work. (ex. tuna, sardines, salmon, blue cheese, liverwurst, hot dogs, etc.) Avoid crumbly/crunchie, cookie-type treats.
Flat Collar (buckle or Martingale or well-fitted harness). No head halters, prongs or easy-walk harnesses during searches.
Crate (for your dog in between working). Dogs can be crated in vehicles weather permitting.
Hungry & Motivated Dog – try not to feed your dog before class or feed a reduced meal so that they are hungry and motivated. If you have a high-energy dog, please don't burn them out with a long hike or play session before the class.
All K9 Nosework Classes are 6 weeks long. Contact the Center for the next scheduled session.
Note: Reactive dogs and Resource Guarders need a private evaluation PRIOR to joining a class or private lessons may be scheduled.
Classes Available for You and Your Dog